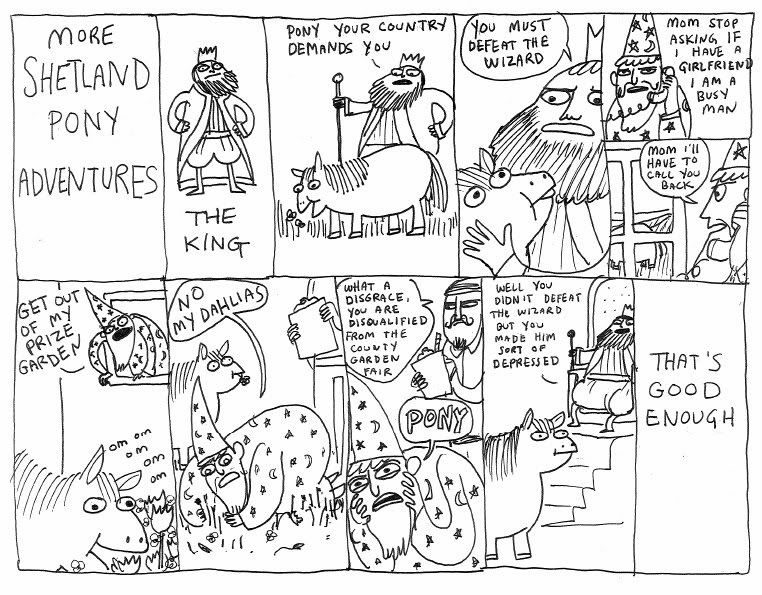 One of my latest discoveries is the hilarious series of cartoons by Canadian artist Kate Beaton (available at her website
here
, or her blog
here
). Regular subjects are Maritime culture, obscure facets of history (particularly Canadian), and Shetland ponies.
Things that make this cartoon for me: the wonderful corpulence and bulging eyes of the pony, the mustache and unamused expression of Clipboard Man, and the king's gravity-defying beard.
Why are you still on this blog? You could be reading cartoons!